Here at Wilson Care, Honolulu's best resource for home health care, we're realizing more and more that what we do not only adds value to the lives of elderly people here in Hawaii, it also works to actively improve the quality of life for countless families. When you've provided the care for an elderly or disabled loved one, you've probably experienced fatigue, exhaustion, and weariness.
When you allow Wilson Care to provide you with a home health aide or a CNA for your Honolulu home, you'll be amazed at the ways that your life can improve. It's ok to ask for a little bit of help now and then, and Wilson Care understands the need for assistance. To learn how you can get a caring, trustworthy, and experienced home health care aide to help care for your loved one, reach out to us at Wilson Care.
In part one of our blog series on heart health, we discussed the value the heart in the human body and the importance of caring for it. Taking care of your heart can not only improve your quality of life now, it can also add years to your life when you get older.
In today's blog post, we're going to look at practical ways that you can start taking better care of your heart now. Continue reading to learn more!
The Best Ways to Care for Your Heart
Diet
As one of the most important aspects of heart health, the foods that you put into your body on a regular basis have a direct effect on the health of your heart. There are some great foods to eat more of and there are definitely plenty of foods for you to stay away from.
Eat a Balanced Diet with Plenty of These Foods:
Nuts

Berries

Whole Grains

Legumes

Sweet Potatoes

Asparagus

Tomato

Green Tea

Avocados

Kale

Fruit

Broccoli

Dark Chocolate (in moderation)

Red Wine (in moderation)
Look here for more information on the right foods to eat for the health of your heart.
Limit These Foods:
Saturated Fats (butter, fatty meats, sour cream, mayo)

Salt (packaged foods, frozen meals, certain meats, etc.)

Trans Fats (microwave popcorn, bakery frosting, crackers, doughnuts, etc.)

Deep Fried Foods

Sugary Foods

Diet Soda
The foods that you eat and the ones that you're missing can have a direct effect on the health of your heart. No matter your age, make sure that you're doing everything that you can to take care of the heart that you've been given.
Exercise
One of the best ways to keep heart disease at bay is to keep up with your exercise routine. The American Heart Association recommends that adults get at least 30 minutes of moderately intense exercise at least five times per week. They've also maintained that 25 minutes of extremely vigorous activity three times per week is also acceptable.
If you haven't made time for exercise and you don't see how you can, do everything you can to rearrange your schedule. This is a physical health benefit that you can't skip. Get a walk in during your lunch break, wake up 30 minutes earlier for a morning jog, or make some time in between errands after work. No matter how you have to rearrange your routine, you won't regret taking this time to take care of your heart.
Drink More Water
In a healthy, hydrated adult, over half of the body weight consists of water. That means that in order to maintain healthy bodily functions, we need to drink plenty of water. A lack of water will not only cause dizziness, confusion, and seizures, it can also contribute to major health problems.
Though we grew up hearing the "eight glasses of water per day" rule, there are some factors that can cause you to need more water. According to WebMD, men should drink at least 13 cups of water per day, and women should drink nine cups. While this is a general estimate, factors like pregnancy, amount sweat, the temperature outside, and bowel movements can cause these numbers to change.
Stop Smoking
Smoking is one of the worst things that you can do to negatively affect your heart. Smoking raises your chances of developing heart disease because it damages the lining of the arteries, leading to a buildup of fatty material which narrows the artery. Smokers are at a great risk for heart disease, heart attacks, and strokes. No matter how long you've been smoking, there's never been a better time to quit.
Get a Check-Up
Since it's impossible to fix a problem if you don't know that it exists, it's vital to get your heart looked at during your routine physical. If you haven't been to the doctor in years, it's definitely time to break that routine. Schedule a check-up with your doctor today.
Cut Out Stress
Dealing with regular stress can put a lot of tension on your body. Stress can raise your blood pressure, which can contribute to heart problems. If you have a high-stress job, do what you can to cut back on stressful situations and take steps to eliminate stress from your life.
Caring for your heart is one of the most important things that you can do to improve the function of your organs and tissues and give you the best chance at a longer, more full life.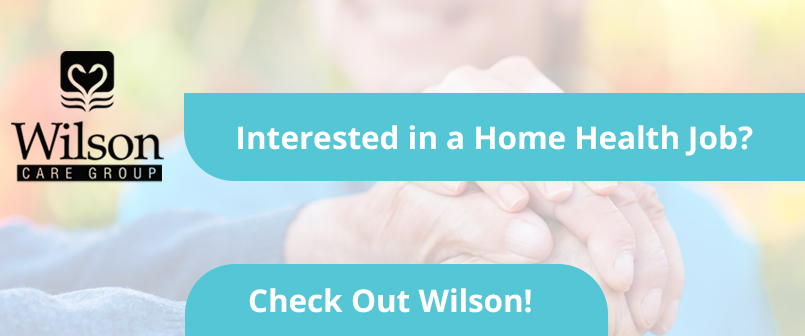 Check Out Wilson Care!
To learn more about elderly care here in Honolulu, check out some of our other blogs and stay up-to-date on all our news. In the meantime, check out our site to learn about the value of home health care, read about our Wilson Care services, and to contact us with questions.
Looking for an amazing home health care aide job? Wilson Care has openings for caregiver jobs so that you can put that natural ability to love to work. Get paid to meet amazing people and provide valuable help to local families. Apply for a home health care position In Honolulu at Wilson Care today!